Would you like complete Satisfaction from Relationship? Tired of feeling Frustrated? Want more Peace? Feel Insecure around others? Worn down by Stress? Is Fear holding you back? Are you more Nervous than you should be?
At a comfortable gentle pace, Steven goes to the root of the problem to create lasting change.
Steven provides counseling and psychotherapy in the Boulder, Colorado area and via telephone. He specializes in providing therapy for other therapists and in working with people who have had unsatisfying experiences in prior therapy. His clients are adults, children, couples, families, and business professionals. Though located in Boulder, he counsels people throughout the Rocky Mountain region and on both coasts.
Individual Counseling
Are you in a period of personal struggle? Would you like a sensitive guide, who brings maturity, wisdom and insight, and years of formal training, to your unique situation? Does a guide who is both compassionate and practical, sensitive and direct, insightful and kind sound useful?
"You have made a difference in my life and for that I am forever grateful." S. T.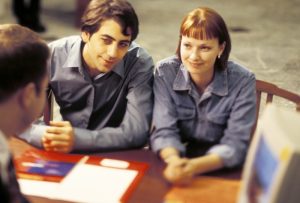 Couples Counseling
Is romance and sexual excitement fading? Would you like to build love in a conscious way? Wondering whether to split up? Starving for more satisfaction? Not sure what's missing? Frustrated by going round and round the same cycles? Drifting apart from a loved one? Steven helps couples get clear about themselves and each other. Everyone is empowered and rewarded.
"Steven I just want to say "thanks" because you have always been very helpful. … I'd like to meet with you consistently for a long time because you're very good at what you do." R. F.
Relationship Learning Group
Relationship Learning Groups are for adult men and women who want to change their unproductive patterns in relationships. We notice habits, then experiment with different approaches in a safe, confidential setting. The feedback you get is available nowhere else. There's no better path to change.
"Group helped me reach my therapy goals. My anxiety and depression are much better, I resolved my relationship, I have direction for career, and I'm not so dominated by grief." – – E.E.