Individuals, Couples and Families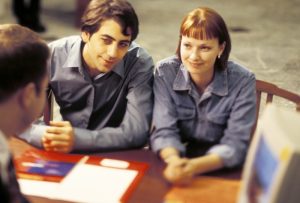 Steven provides sensitive, empathy-based counseling and psychotherapy for adults, children, couples and families. He specializes in providing therapy for other therapists and working with people who have had unsatisfying experiences in prior therapy. Steven helps people who feel stressed, frustrated, nervous, insecure or unsatisfied with their life or relationships.
Individuals: When you are struggling with personal issues, it helps to work with a guide who brings maturity and wisdom, as well as years of formal training to your aid.
Couples: Is romance fading and you want to build a stronger, more satisfying relationship together? Steven helps couples get clear about themselves and each other.
If you're ready to work with a counselor who can sensitively uncover what matters to you and help you make lasting changes for a more rewarding life, talk to Steven and see if he feels like a good fit for you.
The Federal Public Health Service Act and related Federal regulations require notice to health care consumers that they are entitled to receive upon request or at the time of scheduling health care items and services, a "Good Faith Estimate" of the total expected charges.  Steven's psychotherapy/counseling services are health care services. Other services he provides are not.
Call
720-270-0070
or
email
to find out how we can help.
(Due to COVID-19, online conference and phone appointments are available.)